If there's anything to be gathered from this blog, it's that life, however comfortable and smooth sailing it may seem, can be exceedingly tough as a twenty-something.
The environment is collapsing, the economy is fragile, and the political landscape is grim.
Job security is a thing of the past, decision-making is a mythical skill and having any answers seems beyond impossible.
Further ingredients that add to this catalyst of worry are the surges in mental illness, the addictive nature of social media and the fact that we are nearly at the age that our parents were when they got married or had kids (I can barely pay my own rent!).
And as these different waves of uneasiness and reality hit us, we tend to look outward to obtain comfort. Some retail therapy, a deluxe meal out or maybe just a lot of alcohol.
Often, these indulgences can further burden the weight of anxieties, adding to the folder filed away in our brain as 'Money Anxiety'.
Most people in their twenties, in this climate anyway, surely have this folder floating around the floor of their mind, only to be dug up in a sort of anxiety-filled-purge.
As discussed in a previous post, there are better, more-beneficial options that won't break the bank, such as reading.
However, sometimes it can be difficult to focus on reading and it's more therapeutic to plug in your headphones, go for a walk or lay down with eyes closed; and try to forget about your worries.
If you're like me, sometimes music isn't enough to switch off. You need stories, conversation, and anecdotes. Here are some podcasts, that help to distract a worried mind or at the very least; feel a little bit better.
I've said it before and I'll say it again. This podcast is spectacular. I hope the more that I recommend it, the more of a chance they will release some new episodes sooner (a girl can dream). Still, there are about fifty of them for you to catch up on, and the sooner the better. Any intelligence-insecurities will be wiped away, and you'll feel less alone, more educated and you will laugh a lot.
2. The High Low
What better way to switch off than to listen to the current affairs of the week; high and low brow, through the voices of Pandora Sykes and Dolly Alderton? When you are feeling stressed – facing the news can seem unbearable, but these two make it easier, more thoughtful and often light-hearted. They fill you in on the big headlines, the most relevant controversy's and any reading, watching or listening that they suggest. It's the ultimate culture and news immersion podcast, and you will never finish an episode without feeling informed, provoked and with a few more books and series recommendations under your belt. It's the finest weekly podcast around.
3. How to Fail with Elizabeth Day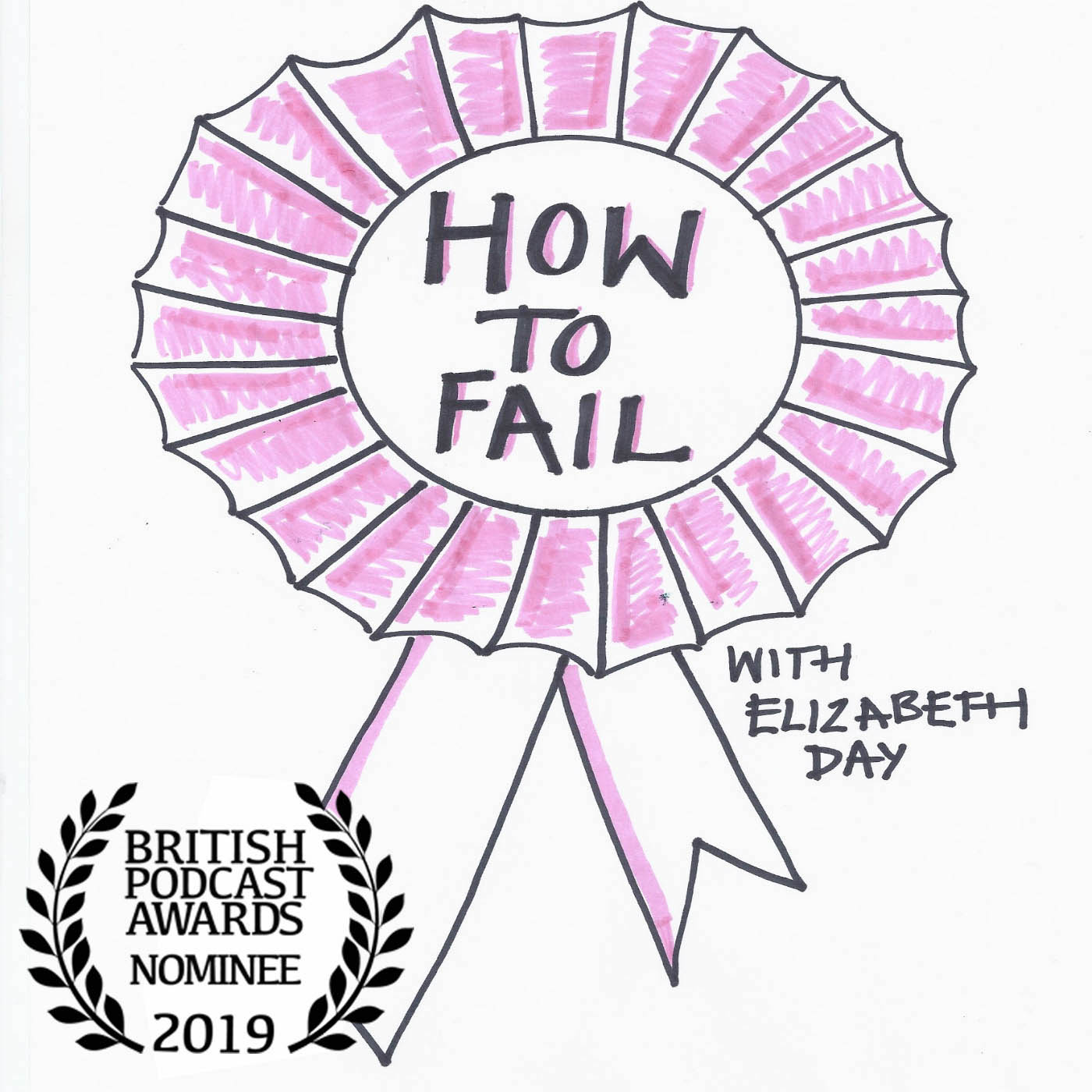 Okay, this should have been number one. I cannot stress the genius and beauty behind this podcast. It is the most comforting pick-me-up podcast I've come across, that emphasizes a togetherness in your worries and feelings, but also signifies that the more you fail, the better. It's a sort of manifesto that celebrates all the things that didn't go right. With different interviewees, Day explores the idea that failing, ultimately makes us succeed and highlights the silver lining. Failing isn't always what we assume it to be, and avoiding such failures might leave you worse off than before. This podcast will leave you feeling a  whole lot better about your daily stresses, and a little bit inspired. Day also has a book with the same title and premise, which you can buy here.
4. Bryony Gordon's Mad World
May is Mental Health Awareness month so this podcast is hot right now. Bryony Gordon, a Telegraph journalist diagnosed with severe OCD, has become an almost poster girl for mental health awareness. She's open,  honest and often hilarious, and she seeks to connect with others through their mental illnesses. Throughout this podcast series, she interviews different guests of note, discusses their experiences with mental health, their lowest points and how they sought help. It's eye-opening to learn about the depths of different mental illnesses and how it can occur in anyone and everyone (her guests include Prince Harry, Stephen Fry, and Will Young). This podcast is just another huge example of the movement that's bringing mental health issues to the table, removing the taboo and igniting the conversation. Tough to listen to at times, it's worth trying to understand and accept the experiences of others, and makes you feel more in control of your own feelings and worries because it's normal not to feel normal sometimes.  If you like the podcast, Gordon also has some books circling her own mental illness encounters; Mad Girl, and Eat, Drink, Run: How I Got Fit Without Going Too Mad.
If you have any go-to podcasts, books or remedies to soothe a bad day, comment them below!